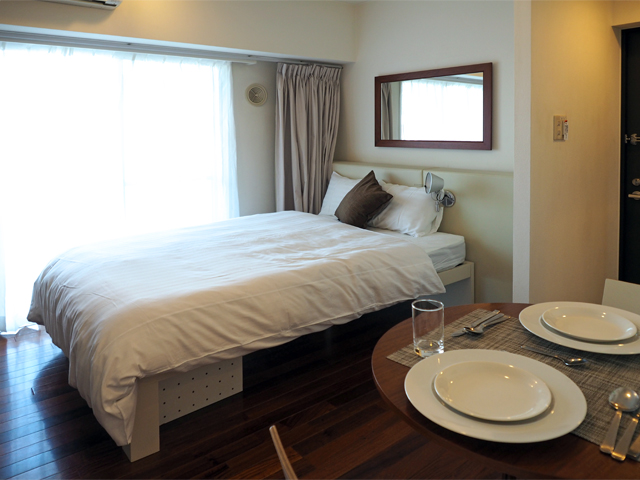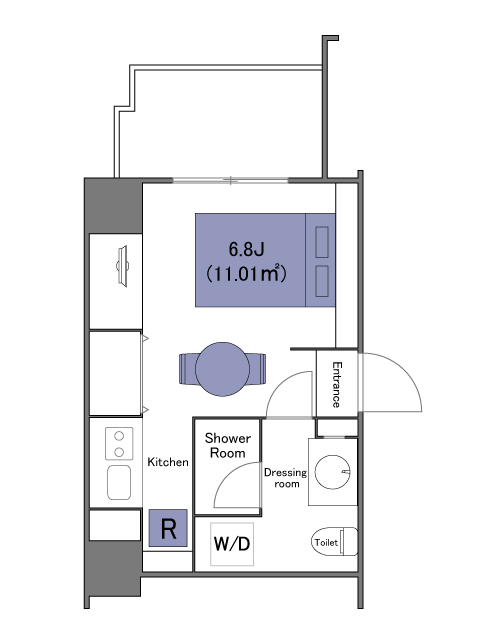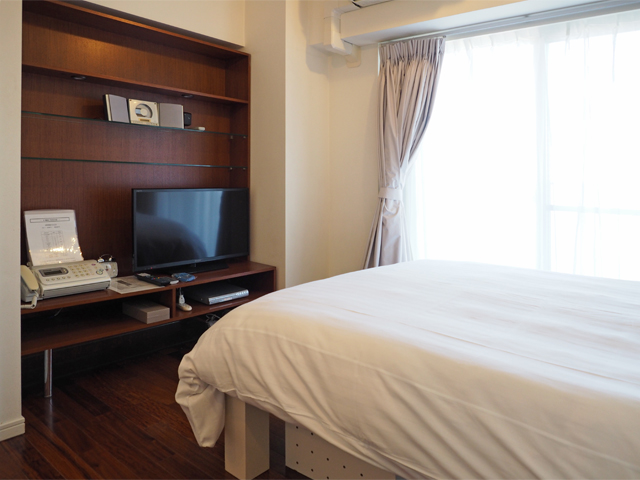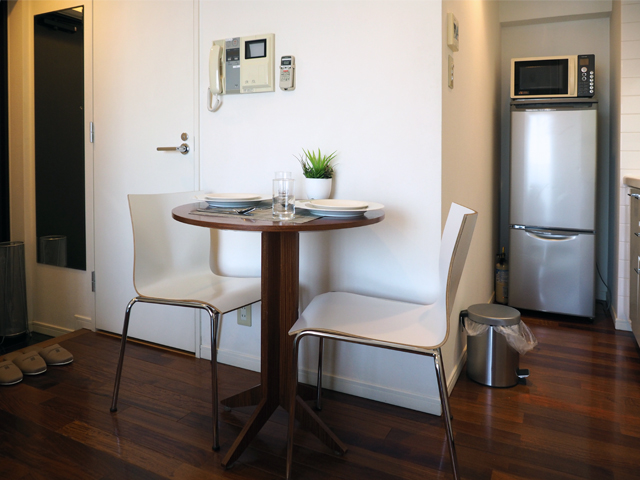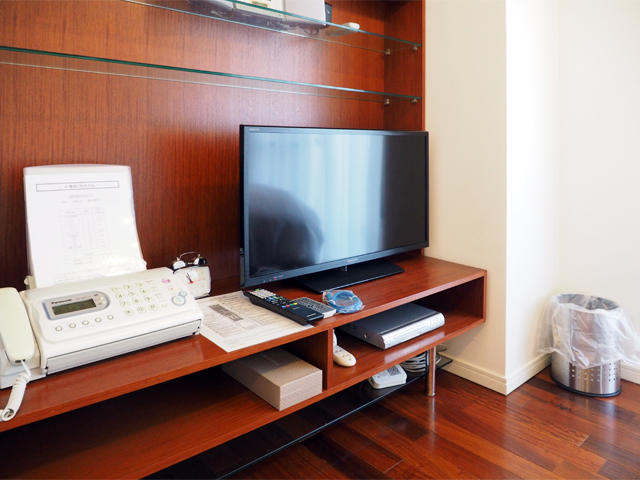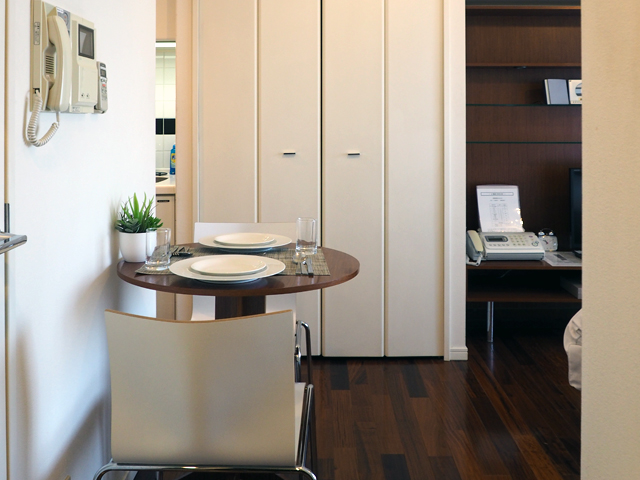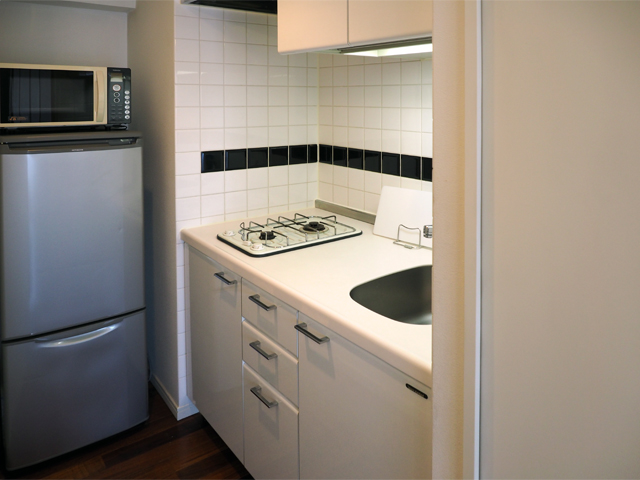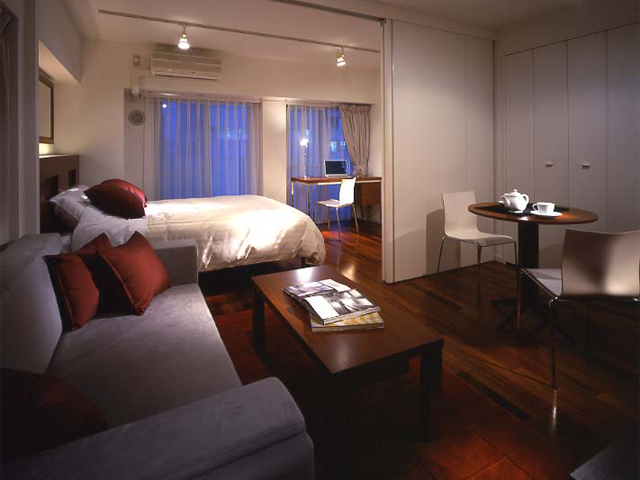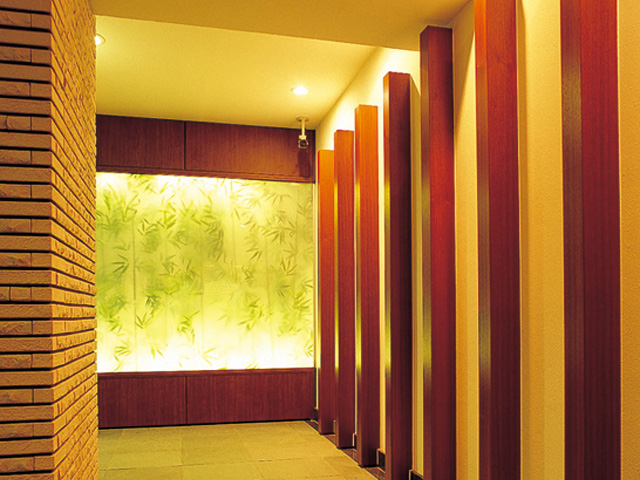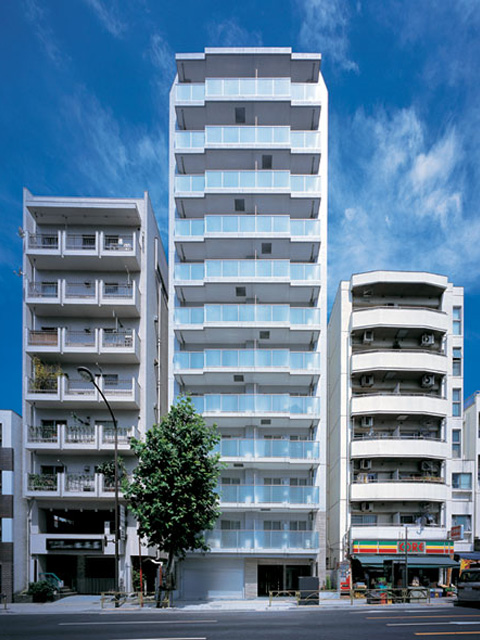 ICHIGO SERVICED APARTMENTS TAKANAWADAI C

| | |
| --- | --- |
| Apartment Type | Serviced Apartments |
| Occupancy | 2 Person(s) |
| Layout | Studio |
| Size | 20.9 ㎡ |
| Bed Type | Semi-double x 1 |
| Monthly Rent (List Price) | 207,000 JPY |
| Minimum Stay | 1 Month |
| Security Deposit | 100,000 JPY |
| Monthly Utilities | 0 JPY |
| Move-out Cleaning Fee | 44,000 JPY |
| Transaction Type | Lender |
* Move-out cleaning, Housekeeping, and Utilities limits are all tax inclusive. Rent and Security Deposits are not taxed.

Access
Area
Shinagawa Area
Address
2 Shirokanedai, Minato-ku, Tokyo
Access

Takanawadai Stn. 1 min walk. Toei, Asakusa-line
Gotanda Stn. 10 min walk. JR Yamanote-line
Shinagawa Stn. 13 min walk. JR Yamanote-line, Keihinkyuko-line
Building Features & Services
Housekeeping : Every 2 Weeks (1,100 JPY Extra)
24HR Emergency Support
Elevator
Intercom
Mail Box
Delivery Box
Rubbish Dump
Security Camera
Air Conditioner
Wooden Floor
Balcony
Gas Stove
Shower Only (No bath)
24 hour Ventilation System
Shower Toilet
CS Tuner
Apartment Furniture
Dinner & Glass Ware/Cooking Utensils
Bed
Dining Table
Dining Chair
TV Stand
Curtains
Electrical Devices
Wireless Internet
Gas Stove
TV
Refrigerator
Washer Dryer
Washing Machine
Microwave Oven
Electric Pot
Rice Cooker
Phone
Hair Dryer
Iron
Ironing Board
Vacuum Cleaner
Other
To ensure the safety of our clients and staff from the Novel Coronavirus (COVID-19), we have implemented new terms & conditions. Please inquire for more details.

Utilities, Internet Access, and Cable TV are included in the Rent.
Phone Bill is not included in the Rent.
Utilities limit: studio 20,000yen/month, (Guest will be charged for the amount exceeding the limit).

The washer/dryers, in this apartment, are primarily a washing machine with an additional drying feature. Estimated Drying Time : 2.0kg = 3 ~ 4.5 Hours
Please note that drying times may differ depending on load.

Deposit equal to one month rent required in case of stay for 3 months or more.

Non smoking. No pets.
Property Information
| | |
| --- | --- |
| Apartment Type | Serviced Apartments |
| Size | 20.90 - 36.00 ㎡ |
| Layout | Studio - 1Bedroom |
| Rent | 207,000 - 345,000 JPY/Month |
| Area | Shinagawa Area |
| Address | 2 Shirokanedai, Minato-ku, Tokyo |
| Access | Takanawadai Stn. 1 min walk. Toei, Asakusa-line |
| Floor | 12 Floor(s) |
| Structure | Steel Framed Reinforced Concrete Structure |
| Constructed | 2003-07 |
| Transaction Type | Lender |
Similar Apartments
Property Image

Property Name

Rent

240,000 JPY/Month

Area

Shinagawa Area

Layout

Studio

Discount

Special Offer

Special Offer

360 Panorama

360 Panorama
Property Image

Property Name

Rent

115,500 JPY/Month

Area

Shinagawa Area

Layout

Studio

Discount

Special Offer

Special Offer

360 Panorama

360 Panorama
Property Image

Property Name

Rent

228,000 JPY/Month

Area

Ginza Area

Layout

Studio

Discount

Special Offer

Special Offer