Apartment flow
Securing an apartment in Tokyo does take a little bit of effort but with our guidance, we can ensure the process is taken care of as smoothly and effectively as possible. Our bilingual mobile consultants guide you through viewing apartments, applying for the apartment, negotiation with the building owner and organising your main utilities. In general we recommend you allow up to 20 working days for the complete process to take place.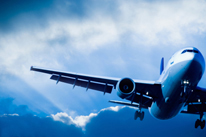 Before you arrive
The first thing you need to do is make sure you are covered for accommodation when you first arrive in Tokyo. You should plan for at least four weeks minimum in temporary accommodation while you get settled in and start your hunt for the ideal place. For a length of stay this long, we recommend staying at a [Serviced Apartment]. Also, you can save yourself over 50% rather than staying in a Hotel. It also usually includes a kitchen and washing machine/dryer so you will be self sufficient as you get into the swing of Tokyo Living.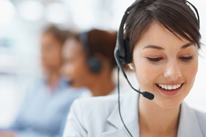 How to get started
Contact us via the website or call our english speaking consultants to arrange a time for viewing specific properties you have interest in from our website. Agents in Japan work on behalf of the tenant and share a similar database of properties. We also have 100`s of apartments that become available all the time so please feel free to contact us with your requirements.

Important information to have in the back of your mind are:
-Budget
-Area
-Size required
-Length of stay
-Type of apartment required. ie/ Furnished or Unfurnished or Serviced.

From here, our Mobile Leasing consultants will guide you on expectation, send through floor plans that fit your specific criteria, then organise a suitable time to meet and visit the apartments. Generally speaking, you will want to allow at least four weeks for the complete procedure from booking a viewing to your desired `move in` date but best time to get in contact is five to six weeks before requiring an Apartment. This will give you the best amount of time to comfortably find the right place and allow for an appropriate move in date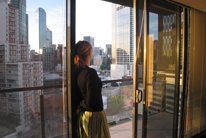 Viewing apartments
In Tokyo, the Real Estate companies are closed on Wednesday and Sunday due to the popularity of viewings on Saturdays. Viewing on Saturdays are always busy with many people going through properties so weekdays are often a better time to view a wider range of properties in a short amount of time with the least chance of another person putting in an Application before you.
Our Mobile Leasing consultants will pick you up at a central location and drive you to properties that you are interested in viewing. Due to demand, it is advisable to book our Mobile consultants at least two days before you would like to go apartment hunting to ensure availability.

Things to bring are:
-Comfortable footwear that are easy to put on and take off as apartments are strictly 'no shoes' policy.
-Camera for taking photos or video.

Once you have viewed a few properties and have found something that suits your needs, you will want to put a "Hold" on the apartment. This is only valid for 24 hours and possibly up to 48 hours maximum. This will give you the option to be the first application. At this stage you will need to produce a scan of your Passport information page and current Visa also in your Passport.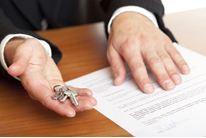 Applying for an apartment
Now that you have your potential future apartment on hold, you will need to file an application. Documentation that will be required for making an application are:
-Passport information page
-Passport Visa page
-Resident Card
-Income statement
-Proof of employment or Statement of means

This information is then sent to the property owner for their consideration. This process can take three to four days to be accepted. Once it is accepted, an agreed move in date will be sorted out. This date is usually one week later but may be different under some circumstances. Full payment will need to be made as soon as possible upon approval.
If you are over here with a company based in Japan that is paying your accommodation, you will be able to use a Corporate contract which will make this process smoother. We will contact your company HR directly.
The standard rental contract lasts for a period of two years. Before the end of your two year contract, you will need to determine if you are going to renew or not. There is a fee paid to the owner/landlord (in some cases) to renew a contract. This is usually one month of rent. If you do not want to renew, you can arrange cancellation by notice and is usually one or two months prior to the end of the contract.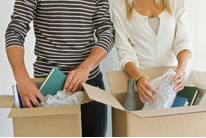 Moving in
Generally, you should plan for at least 10 working days from date of application before you can move in. Once a move-in date is agreed upon, we will then start to arrange the connection of in the apartment. Also if you require, we can go with you before your move in date and measure the apartment. On the day, we meet you at the apartment and do a thorough damage inspection report and explain how to use the [Building Appliances].

You will also need to notify your HR at your company, your bank, the post office and the local ward office of your change of address.