Apartments in Tokyo
Tokyo is the largest metropolitan area in the world so as you can imagine, land prices are high and living space is smaller than European standards. The design of buildings and well thought out planning does mean that the smaller space is well utilised with minimum "dead space" in apartments. Many buildings incorporate the latest technology in safety design to protect from earthquakes. There are many different options to suit your needs from furnished apartments and serviced apartments to long term unfurnished apartments.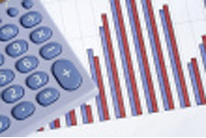 Factors that Influence Price
-Location. Central area apartments in affluent suburbs like Roppongi, Azabu Juban, Akasaka and Hiroo command a higher price. The proximity to a major subway line can also drive up desirability.

-Size. The larger the apartment, the more expensive it is.

-Age. Japanese tend to like newer buildings because of the ever-improving building standards and cleanliness.

-Floor levels. As opposed to many European cities, the higher up you are the more you will pay. It is about the view you gain from not being encroached by neighbouring buildings.

-Aspect of the apartment. With the sun tracking across the south, it makes the south facing rooms more desirable. South East for sunrise, South West for sunset.

-How long the Property has been vacant. Sometimes landlords have dropped rent because it is empty during the off-peak season.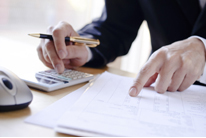 Budget
Budget is the first criteria when looking for an apartment. If you are going to secure an apartment on an [Individual Contract], you are able to look for apartments up to the value of one third of your Gross Salary. The property owners use this 1/3rd rule when looking at application viability. For example, if your yearly salary is going to be 6 million Yen, you will comfortably be able to go to 167,000 Yen per month. Car Parking is not usually included in an Apartment price so if you are planning to own a vehicle you will also need to budget for that.
If you are over here with a company that will be signing the Lease contract and making payment directly, also referred to as a [Corporate Contract] ,you will have more scope with what you can afford.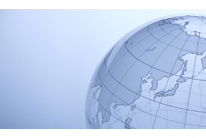 Location
Location is everything in Real Estate. The location of your apartment and what area you want to look in are greatly influenced by the reasons you are in Tokyo and if budget or convenience are your first concern.
Living in suburbs, especially within the Yamanote circle, the area inside or very close to the Yamanote Train, will give you great access to most parts of central Tokyo via the excellent public transport system. Most clients prefer to have a short transit to and from work and also those relocating with children like to live in locations where their [apartment is close to International schools] with good access to [public transport] for work and also areas where there are parks or playgrounds close by.
Any longer than a forty minute transit and you will begin to find more affordable apartments in the outskirts of Central Tokyo but at the cost of longer days and often less convenience.
Please check out our [Tokyo Area Guide] to find out more information about specific areas.

Factors to consider:
-Train station proximity
-Supermarkets
-Park or playgrounds
-Distance to work or schools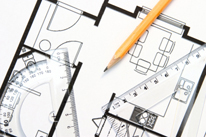 Size
The size of your apartment may or may not be a factor but in general, if you are relocating from a western country you will notice a difference in size of apartments. Where you may of had 250 meters squared for a three bedroom apartment, you will now find it is in half that floor space. However, the smart thinking and design of modern rental apartments in Japan means that space is thoughtfully planned and utilised to make the best of smaller living areas.
Studios and 1LDK ( one bedroom+Living/Dining/Kitchen ) are common for single people and couples. 2LDK and 3LDK are suitable for couples,small families and those wanting an office at home. 4LDK and up are suitable for large families and live-in staff.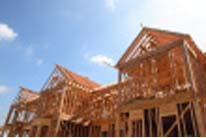 Age
Apartments and houses built before the 1980's generally have low doorways and arches so may not be suitable for people that are six foot or above. They will also usually have at least one Tatami room and are poorly insulated with bad ventilation. [Apartments in Japan] that were built before 1981 are not held to the same Earthquake standards. In 2000, the Earthquake standards were revised again. This is a part of the reason that many people tend to look for apartments in Tokyo that are built after the year 2000. We highly recommend that if you are after a safe environment, you should look at properties that are built after 2000 or have been renovated and building standards have improved.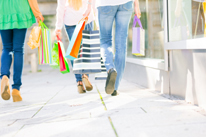 Convenience
Adapting to your lifestyle in Japan may take some getting used to, especially if you are used to having your own motor vehicle and do not plan on having one while you stay in Tokyo. Commuting and general usability of the public transport is second to none but when it comes to daily living like grocery shopping, restaurants and distance to your closest Subway or Train station you may find that anything over a 10 minute walk can start to take its toll, especially when carrying heavy groceries. Many of the larger [luxury buildings] like the La Tour or Residia apartment series have a supermarket or convenience store on the bottom floor or next to the building.