Requirements
There are many requirements needed for renting an apartment in Tokyo. These requirements may vary depending on the type of apartment and length of stay. For short term serviced apartments you will need to supply the building owner with basic information only but if you are relocating for a longer period of time, there are more prerequisites. Among these are, appropriate visa length to cover the duration of rental contract, proof of income or a statement of means. A guarantor may also be required.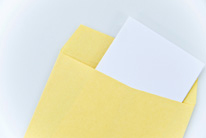 Documentation
One of the things you will notice when first moving to Japan is the orderly nature with many of the processes when applying for many things from Cellphones, bank accounts to your Registration card and renting an apartment.

When applying for an apartment you will be required to supply appropriate documents:
-Residents card : scan or clear hi-res photograph of front and back
-Passport information page :scan or clear hi-res photograph of front and back
-Passport Visa stamp : scan or clear hi-res photograph of front and back
-Proof of income : Employment contract from Company in Japan
-There may be other documents required under certain circumstances or cases. Such cases are for people working for foreign owned companies that have you seconded to Tokyo or if you are over here on a scholarship/studying.
-Your Passport Visa stamp should reflect a period of legally being allowed to reside in Japan for the same or longer than the contract for rental apartment.
-You must be over the age of Twenty to enter into a Rental Agreement.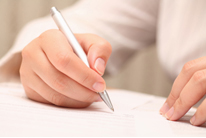 Guarantor
To rent an apartment in Japan you will need a Guarantor. A Guarantor is a person that will assume the responsibility to make payment if the Lessee defaults on payment. This protects the landlord from people leaving the apartment and not paying their rent.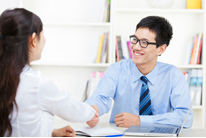 Who can be a Guarantor
A Guarantor is either a financially secure Japanese national residing in Japan or can also be a company that is registered in Japan. It is common for Japanese nationals to use a relative as Guarantor.
If you are an individual that does not have anyone available to be Guarantor or working for a company that will not be Guarantor, you do have another option.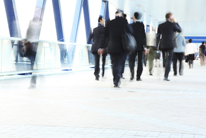 Guarantor company
Guarantor companies are becoming increasingly more popular as the industry recognises the difficulty of finding a Guarantor for foreigners relocating to Japan. These companies usually charge a one-off fee of 50% of rent and a renewal fee of 10,000 Yen per year.
Not all properties allow Guarantor companies so your range of available apartments will be limited.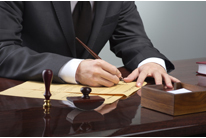 Japanese Contract
Standard rental contract terms are written for a two-year period and the tenant has the right to terminate the contract at any time with one to two months' prior notice (depending on contract). Tenants typically continue contracts for long periods of time due to the big upfront costs associated with moving to a new home.
Breaking contract in the first year will usually see a penalty the equivalent of one month rent but in the second year you will not usually be penalised.
There is no differentiation between a Japanese national and a foreigner when it comes to pricing, key money, security deposit or agency fee.