Property Management
FREE YOUR TIME, MAXIMISE RETURN ON INVESTMENT
Are you considering renting out your furnished or unfurnished apartments in Tokyo?

Our "One Stop Housing Solution" allows us to maximise occupancy rates by offering a product mix that is unmatched in the Rental Apartments marketplace.

We provide all the necessary support and services in order to make this possible. Enplus Inc. specializes in the leasing and management of luxury furnished and unfurnished apartments in Tokyo for short and long-term stays. We cater to the domestic and International market, aiming at the Corporate and Executive segment. Through our network of corporate clients and individuals from all over the world you can be rest assured that your property will be cared for.

Offering our FREE Market Appraisal from single apartments to entire buildings.

We propose various options and strategies for your property according to factors such as area, budget, property and the available length of lease. Each property receives an optimal management plan based on our abundant knowledge and experiences and provide professional and reliable services to assist in the advertising of the property. We provide thorough screening processes and industry standard Contract agreements to ensure high quality tenants for your peace of mind.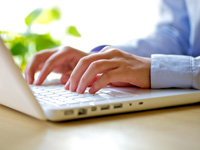 Customer Base
With our existing network of over 1,300 corporations based in Tokyo, and our bilingual websites, we can introduce possible tenants for a wide variety of apartments. Our bilingual leasing agents will introduce your property to those meeting your criteria, and support them every step of the way to reduce the risks for you, the owner.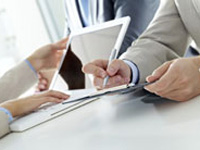 Proposal
Our goal, to provide a "One Stop Solution" for housing needs, has led us to various services not offered by other real estate companies in Tokyo. We will appraise your property accurately, and add value by adding addtional services such as cleaning services, and furniture rentals. We also welcome furnished apartments for those not wanting the hassle of removing furniture.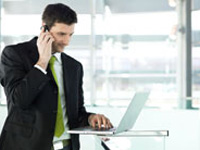 Property Management
Once we find an appropriate tenant, we will manage the property so that you, the owner, will have minimal stress. We will create the contract, arrange for necessary repairs, and make sure that rent is collected on time. We will contact you through every step so that you can feel at ease, and do our utmost to ensure a quality of service you will be happy will.